demeisen

wrote:

↑

September 16th, 2017, 11:15 am

I wonder if we have any chance of getting a long term dynamic. I'm afraid it'd be tough in a commercial sense. Players seem to expect games will prevent them from ever backing themselves into a resource starvation corner that leads to inevitable party death, where to me, a game that

doesn't

let me back myself into a corner isn't nearly as fun. I want the freedom to fail.
Very well said, both you and Drool. I really like the "freedom to fail" phrase! If the game wants to stay true to itself, it needs to be quite challenging and they can't expect every player to finish it on first try, without guides. I wonder how challenging this game will be, and what will be the violence level.
Cool story, Gizmo, that's what i'm talking about. You ingeniously used a spell, to get away with the treasure without falling for the trap. These are very cool gaming moments. You can chalk one up for yourself vs the developer
(You know, the gossip about Cranford trying to "beat" the player with his dungeons.)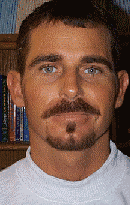 Gizmo

wrote:

↑

September 17th, 2017, 7:06 pm

In the original BTs the player could not see the population of the cells ahead, in BT4 they most certainly can. That makes a teleport spell useful to bypass encounters; perhaps even fixed encounters. They designers would have to be very careful about including teleport; but it'd be nice if that can.
Sure implementing and testing teleoprt spells is very tough, without the abstraction, that's present in classic dungeon-crawlers. I requires thorough playtesting, and lots of time. Imagine playtesting BT2 on a C-64 back in the old-times, and wonder how bug-free and unbreakable it was.
Letting the player experiment with teleporting into suspicious areas on the map is very nice, as is letting them save travel time.
It could be balanced mainly through anti-teleport areas. The SP cost of such spells would also be quite high (as opposed to the classics, where it was only 15, but it didn't break the game). Sure, you've bypassed that encounter, but the monsters are still there and killing them would cost less SP and you'd get XP + loot. Or you could just cast invisibility, or play Sir Robin's Tune for a much lesser cost. Obviously travelling around spamming APAR would only be viable, with several higher-level mages (conjurers), who also grinded a bit and stocked up on harmonic gems (mana potions), but why not let them?
I wonder how other classic exploration spells (like PHDO, LEVI, GILL, SOSI, etc) are going to work. Audio-visually they could be awesome, but they also need to be meaningful gameplay choices. So please no big flashing "cast ... spell here" icons, like in the video, but actual exploration challenges. Let the player go underwater (or viscous plane... yuck) without GILL and drown. (Or reach that switch with just a couple drowned chars...)