So Brian Fargo has already confirmed that Skara Brae will be in BT4, after it was destroyed by Tarjan in BT3, but I thought we'd have a discussion about the Bard's Tale world/universe and how much of it will feature in the fourth title.
Bard's Tale I included only Skara Brae, Mangar the evil wizard having placed the city within an eternal winter spell, meaning you can't exit it:
Bard's Tale II diverged significantly, with Skara Brae not being in the game, the game is open-world with 7 major locations with wilderness areas in-between, the cities are named after historical Greek-Roman cities. But the game does explicitly take place in the same world as Bard's Tale: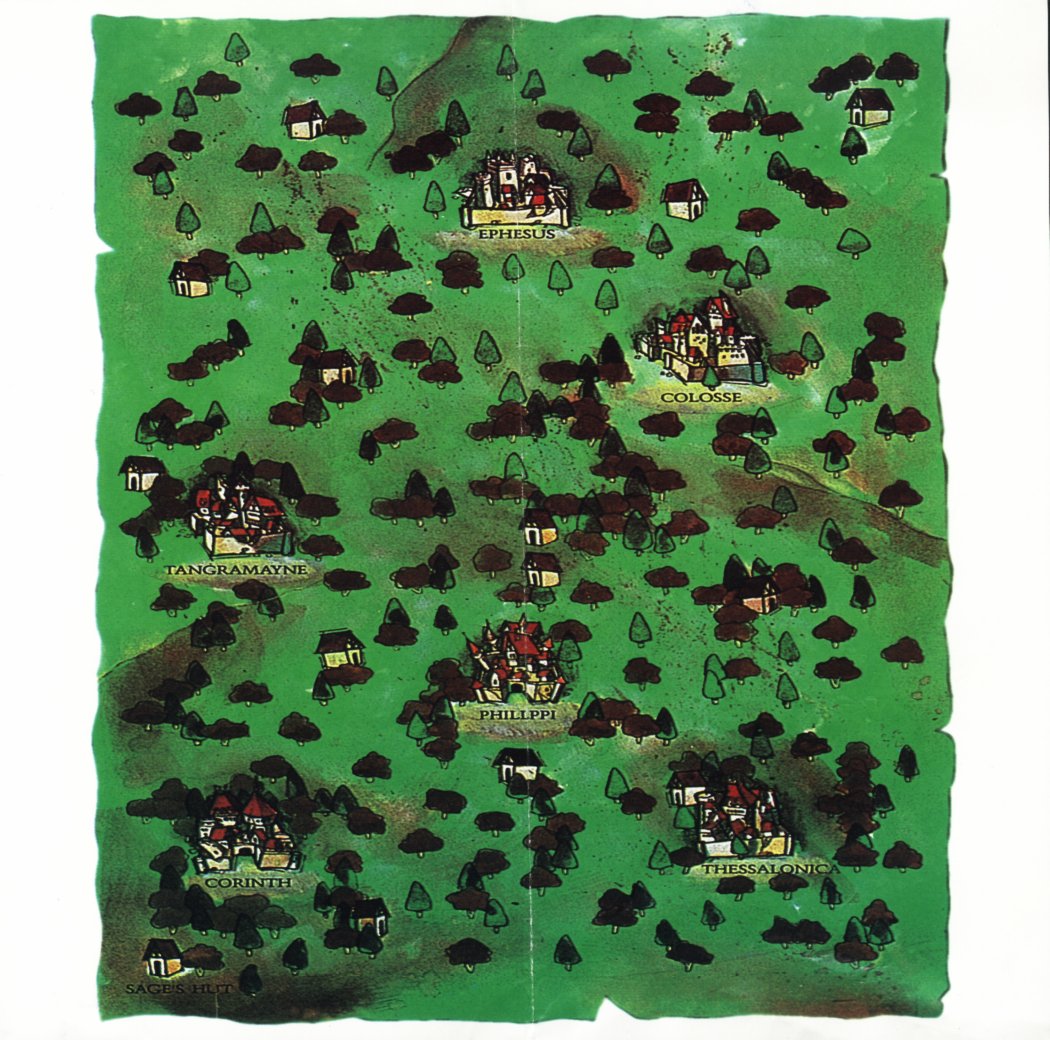 Bard's Tale III returns to Skara Brae, but this time Tarjan the Mad God has destroyed the city and only ruins remain, there's also some locations surrounded by wilderness like BT3, but in the case the game is less open and more story-locked as each location houses a portal to another parallel dimension, until the player party goes to Malefia to face Tarjan himself:
Per wikipedia here's all the dimensions and where they're accessed from:
Arboria (from Twilight Copse)
Gelidia (from Cold Peak)
Lucencia (from Crystal Springs)
Kinestia (from Old Dwarf Mine)
Tenebrosia (from Shadow Rock)
Tarmitia (from the Vale of Lost Warriors)
Malefia (from Sulphur Springs)
So what do people here think about what locations should reappear in BT4? Should the towns from BT2 reappear, should the dimensions from BT3 reappear as potential dungeons or should they be saved for sequels.