WL:Remastered art seems to be expurgated
Posted: February 8th, 2020, 5:39 am
Why is it that the Krome remastered artwork seems oddly [in fact prudishly] censored of harmless details? There is more work in omitting these than it should be worth, and the removal itself attracts attention to it because of the difference; oddly begs questioning of why do it?

(It damages the credibility & atmosphere of the subject; the original image.)
Case in point: The Wasteland Prostitute; strangely making it more kid friendly?—is that monster renamed BTW?

Recall that this also happened with the addition of 'modesty moss' to the BT:Remastered UI: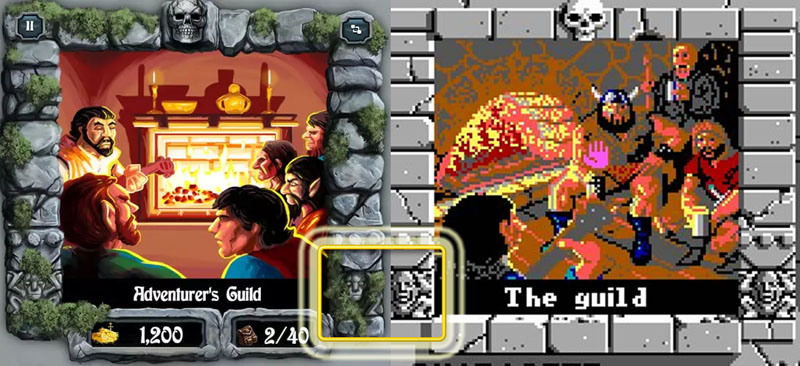 Busted a gut when I saw this the first time.
Was this a stipulation from InXile, or was it personal preference; uncomfortable with it? Was it marketing advice?
It became a curiosity when I saw this done more than once. It seems intentional.
*With BT:R, I wasn't sure if it was Krome's art, or Jennell Jaquays'... but Wasteland Remastered is a totally different project—isn't it?
**Also, there are no bracelets, and no [garish] makeup on her either; was this a deliberate choice? Strange omissions for an artist to make. I cannot imagine it being accidental.