So I downloaded it, and installed BT4 tonight. The first thing I did was (of course) enable grid mode. Please, somebody confirm that the animated grid markers are optionally visible, and can be turned off—as they should be by default. I am shocked (and a little insulted) that they exist at all.
No one should be expected to play the game with that useless and distracting clutter on the screen. It really comes across as a backhanded concession; hopefully it wasn't meant as one.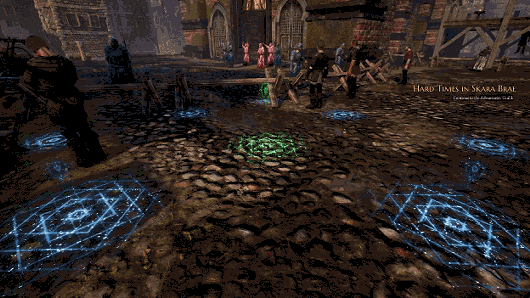 I could not find a way to shut these (beyond irritating) animations off, not without disabling grid mode.... which certainly defeats the point.
This is nuts. Whose idea was it to put this in the game? I won't be able to play with this switched on, and don't want to play
with it switched off.
Six minutes of this, and I went back to playing Full Throttle instead.