WL2 weapon design made a lot of fairly safe choices by sticking to commonly known real world examples: M1/M14, M4/M16, G3/HK33/G41, FAMAS, AK47, AUG, FAL,...
However, the real world contains a lot of interesting less commonly known guns which could be used as a design reference or inspiration for modeling. It could add some flavour to go off the beaten path as some of them basically breathe post-apoc feel. Some guns were designed to be easily produced at a low cost and would be perfect for guns supposedly built after the apocalypse. But obviously the older pre-apoc guns would be more prized due to being more accurate (while being harder to maintain). There's a lot of design choices to play with here, and it's a bit too boring to get into them without actually knowing what InXile has in mind.
But I started this thread mostly to show different visual styles which can be used as an inspiration for the new gun design in WL3. I'll be updating this thread in the future. If you want to join in, please do but keep things structured. But without further ado:
Name:
Leader Dynamics T2 MK5
Type: Assault rifle (conventional layout)
Action: Select fire
Feed: Box magazine, bottom feed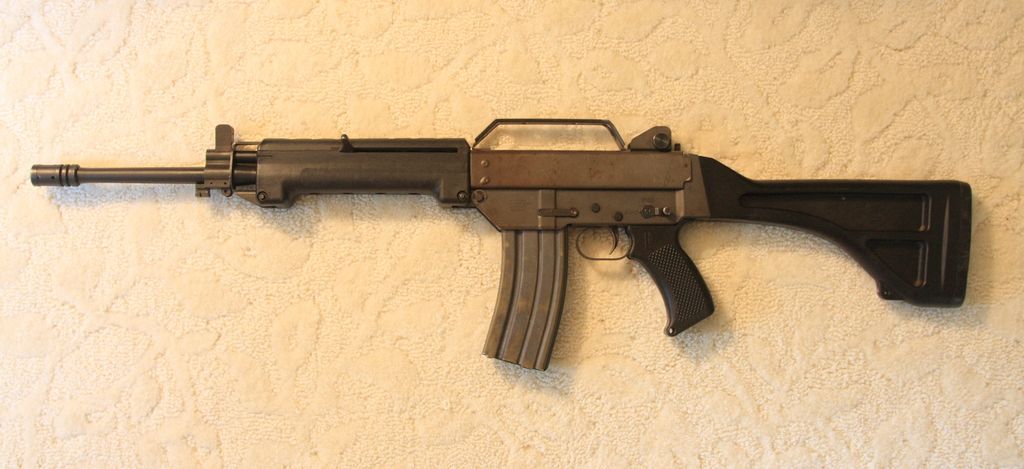 Notes:
Simple to build with a relatively primitive machine shop & simple to operate.
Info:
https://www.forgottenweapons.com/rifles ... -arms-sac/
https://en.wikipedia.org/wiki/Leader_Dy ... ies_T2_MK5
http://world.guns.ru/civil/austr/leader_sar-e.html