UI tips
Posted: April 12th, 2017, 7:44 am
A lot of responses from NPC are influenced by player's stats, Tides and decisions. Unfortunately, on the 1st playthrough it's hard to tell when a response is affected. Is it possible to add tips, showing it, to player's and NPCs' dialogue options, like it was in Pillars of Eternity and Tyranny. In front of an option, if it's a stat check, after it, if it changes stats (e.g. "Silver Tide +5" or "Matkina's approval +10").
I could just reload several times to check each dialogue option (as I've been doing), but it's more time-consuming and less enjoyable.
Example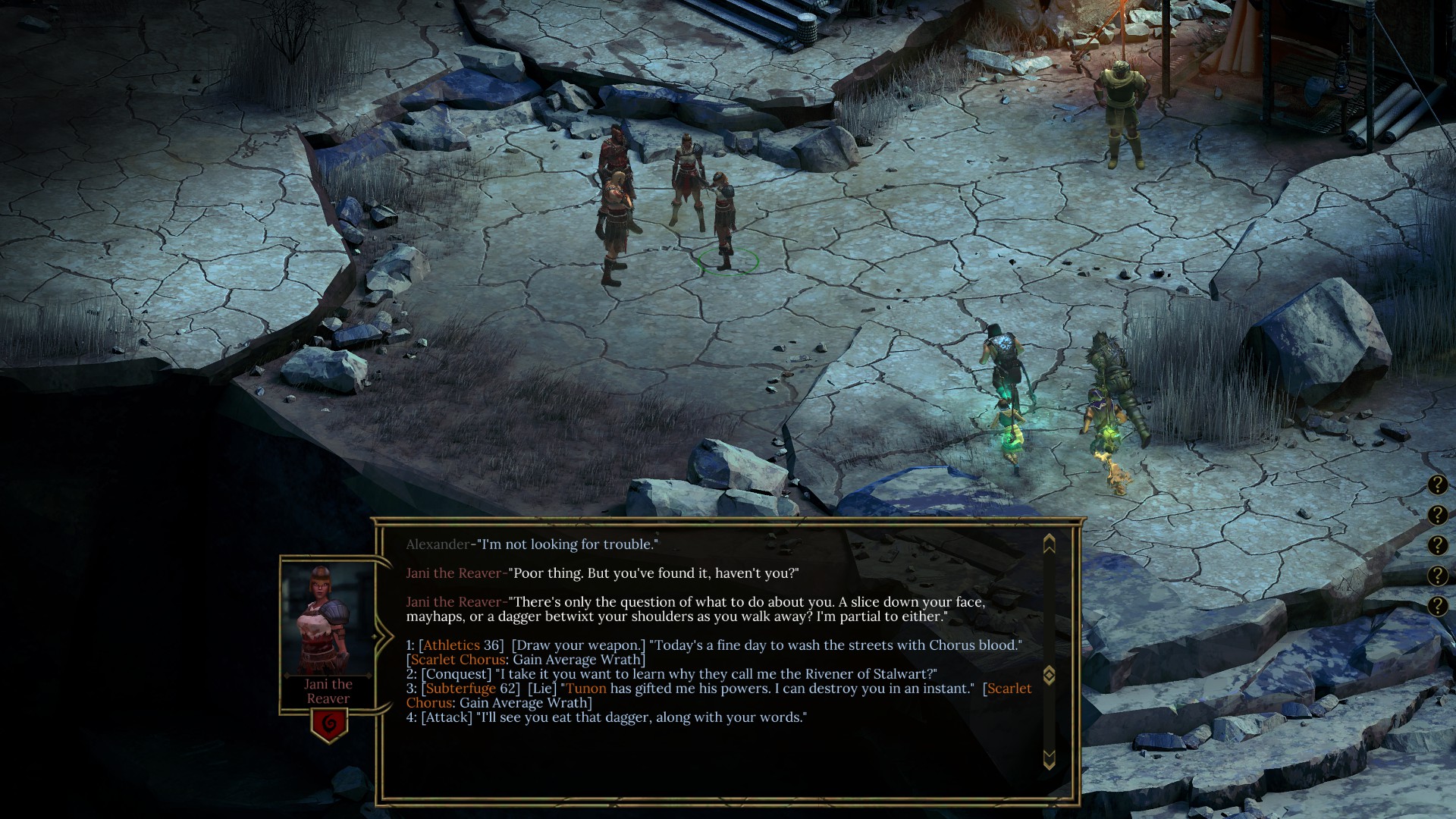 2 successful skill checks (otherwise it would show the skill level required), 1 choice and 1 action. 1 reputation change, if the 3rd option is selected.