Well...? This was a given, wasn't it? The game is almost totally unlike the series that it was meant to continue. Bethesda did this with FO3, but they had a standing TES audience for whom they made it (and who would eat that stuff up)——as opposed to the Fallout fanbase; of which they have never seemed to give a damn, and who (in my experience) reciprocated this mostly with well deserved enmity and disgust.
_______
This BT game was marketed to Bard's Tale players, and it plays like Hearthstone (I am told). Do Hearthstone clones draw (and keep) a lot of players? (I had never heard of it before reading about it here.) You have to assume that the Bard's Tale players will be miffed, and not bother unless they have already backed it.
For some, it is buyer's remorse, and for others it's neutrality or choice-supportive bias; and then there is a group that are the ones that just have a genuine affinity for a new game; regardless of what it is. For these last ones, it has to be a really good game doesn't it? Is it one?
What makes (or breaks) a turn based game is that magical (skillful) quality of the addictive "just one more turn!". Bard's Tale 1-3 had this, does the new BT game inspire this same addictive need? I once played Disciples 2 for 18 hours non-stop; that one inspires the addictive need for just...one...more...turn!
I get the strong impression these days, that 'turn based' games are avoided by most, and the few great ones that grab hold of the disinclined are begrudgingly liked in spite of it—not because of it. So that limits the market from the outset.
I was under the mistaken impression that they were making the game for people who would actually shell out money on spec, for a Bard's Tale game. People who knew what it was, knew what it should mean, and gave them money anyway.
(Like a guy demanding to buy a Ford Pinto.)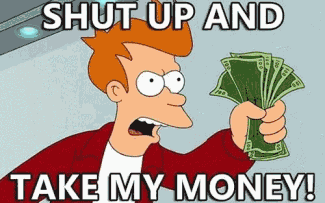 IMO for those people far less money needed to be spent on the project; and to have it stay far closer to home with its treatment of the series—just look at the praise returned from the money spent with Krome Studios. Now imagine a BT4 that was an incremental evolution on Krome's work, the way Krome's was an evolution on BT1-3; and the way WL2 can be interpreted as an evolution on FO:Tactics; and hopefully, the way WL3 might be an evolution (as opposed to a mutation) on WL2... Sadly WL2 was the mutation on WL1, as the new BT is of BT1-3—and 2005.