I never knew Wasteland2 was doing model crowdsourcing til I got a Facebook notification about Batch 4 today. Suffice to say I was excited and disappointed (that I've missed 3 batches) all at once! I've pretty much zero game modeling/Unity experience, so I thought I'd start with the most basic of models on the list. Chairs!
All my experience is in Maya and Zbrush so I'd appreciate it if you guys can help answer any technical questions as we go along.
Here's my low-poly mesh. It's at 272 tris at the moment.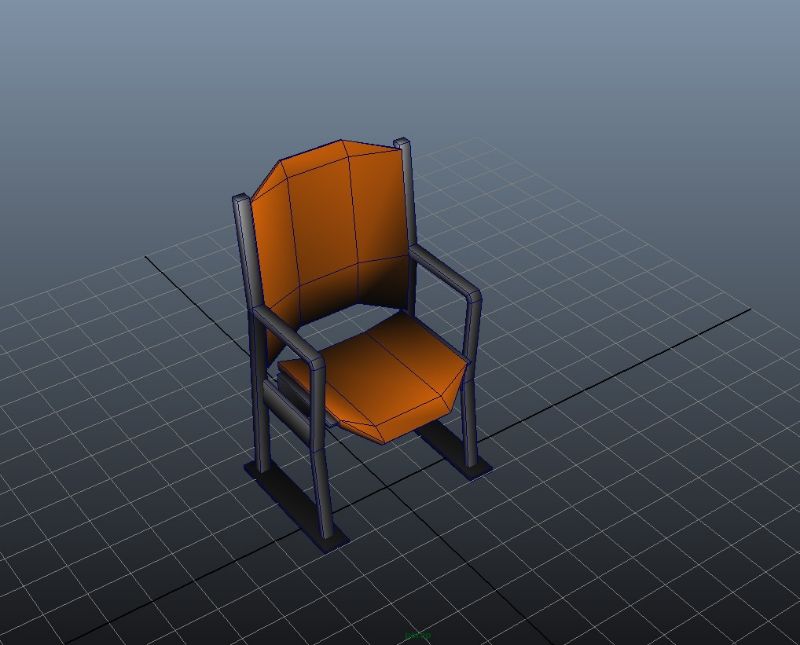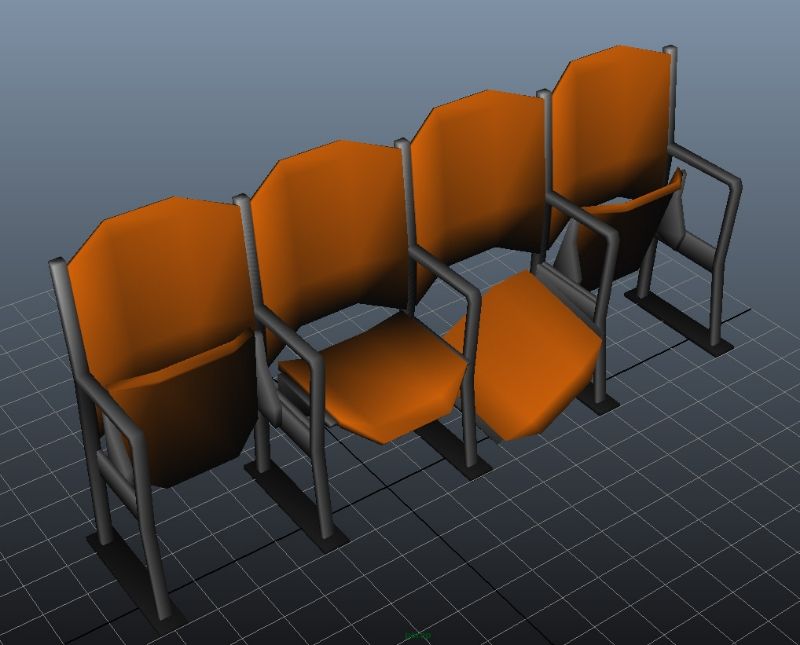 Critiques are definitely welcome. Thanks!