Supreme Jerk
Posts: 5136
Joined: January 3rd, 2013, 8:48 am
Weird question, but does anyone know if he at all related to the family of William Fargo, the original founder of Wells Fargo (the financial company/bank)?
Matthias did nothing wrong!
---
Adventurer
Posts: 964
Joined: October 14th, 2014, 10:18 am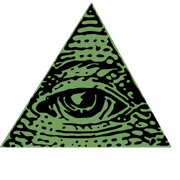 He may, or may not be
( i have no clue, but i find the question wierd indeed
)
---
Forum Moderator
Posts: 2809
Joined: March 14th, 2012, 2:47 pm
Location: AAAAAARGH!
It is literally
the first sentence
of the biography section on his Wikipedia page, which is primarily sourced from a book, The Fargo Family History (although the ISBN isn't searchable so I can't verify the source).
He probably is but isn't a direct descendant.
---
Master
Posts: 2258
Joined: March 9th, 2012, 6:43 pm
There was a quote in an interview where BF says something about how the Wells Fargo employees are always really nice or something, so I'd assume yes. Wish I could remember the full quote.
---
Explorer
Posts: 404
Joined: July 31st, 2014, 5:32 pm
They are related, but William was an uncle; not a forebearer.
This account is dormant. I won't be responding to threads, quotes or private massages.
---
Who is online
Users browsing this forum: No registered users and 1 guest