Ok, inXile posted this on FB, apparently Ready Player One has a mechanical scorpion in it, that looks
identical
to the scorpitron we all know and love. I'm really surprised there isn't a post here on this already.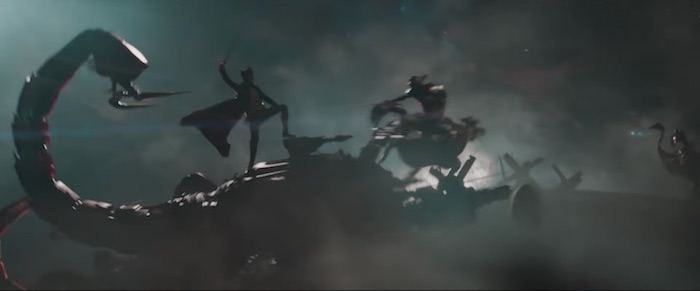 The scorpion itself could either be a reference to the Scorpitron from the game Wasteland, the scorpion from the game Centipede, one of the Zoids toys by Tomy, or the guard scorpion from Final Fantasy VII. -Per some website I found dissecting the trailer. I can imagine there are other things it could be referencing as well. I am suuuuper curious if it is in fact a reference to Wasteland. I do not recall a scorpion, or a WL reference in the book. There are Centipede references but that scorpion design, I wouldn't have though "Centipede" when seeing it. Though maybe I don't know enough about Centipede to think armed mechanical scorpion from the 8 pixels that would have indicated the scorpion enemies in Centipede.
Brian Fargo, you are the one who can get me the answer to this! Use your connections and sate my curiosity!